Custom Marine Audio & Lighting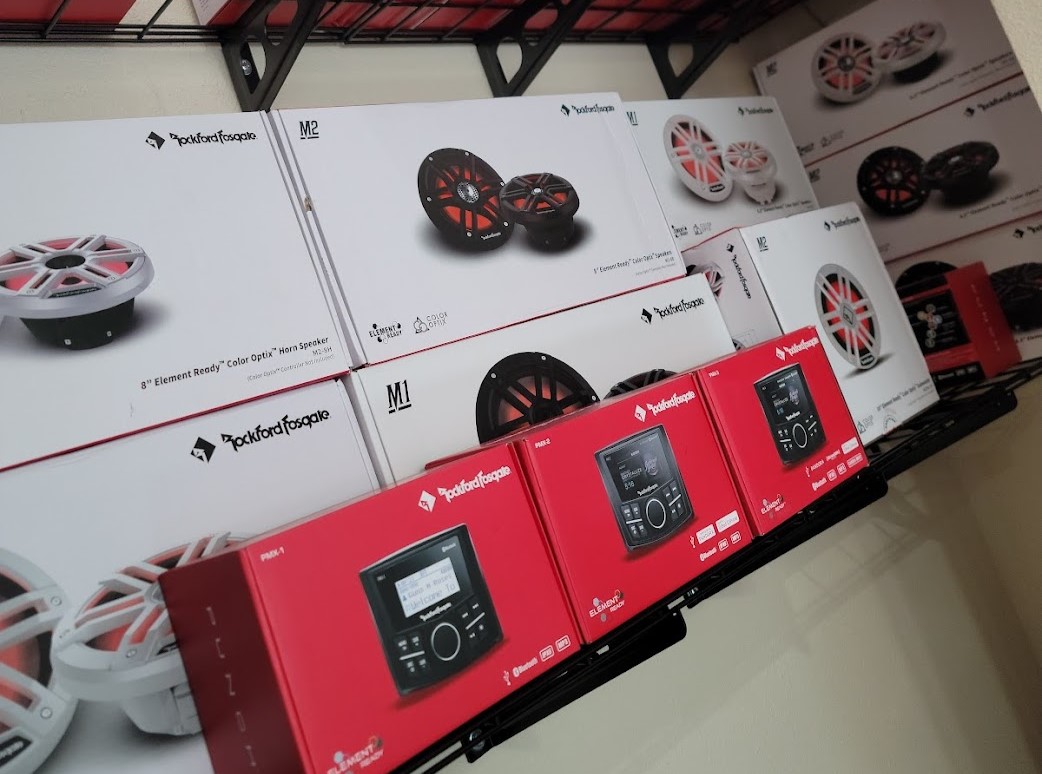 Tampa Bay Marine Customs understands boats. In fact, you could say we are experts in marine audio and lighting. Our team uses their decades of experience to create systems and processes designed to give you years of reliable service on the water.
All too often, we see boats with systems that were built using car audio gear with installation standards that were destined to fail. What started out as a cheaper price became a larger investment once we were hired to do it properly the second time around. The good news is that when you choose us, we promise to do it right the first time, allowing you to spend more time on the water doing what you love the most.
Our Products are True Marine-grade
When you have work done on a boat, first and foremost, you need products that are designed to handle the extreme abuse of life on the water. Whether it is moisture, vibration or the jarring of hitting a wake or wave, everything in a boat has to be overbuilt. Tampa Bay Marine Customs has partnered with vendors that make true marine-grade products, not a car audio product that is painted white. While the product will cost a little more in the beginning, the investment will pay off when it is still working years down the road.
Another difference with us is the quality of our installation hardware. From stainless steel fasteners that don't rust to marine-grade upholstery materials, wire and composites, everything we use in your boat is of the highest quality.
Bass in Your Boat?
A common question posed by our clients is about adding bass in a boat. The simple answer is yes. Now, while the answer is simple, the execution is complex. Our design team takes into account how the boat will be used and engineers the system specifically around the needs of the client. When you pull into a dock, do you want your boat to be the life of the party? We can make that happen. When you are out on the water wakeboarding, do you want concert-level sound at speed? No worries; we have you covered. Maybe you are more interested in having multiple zones of sound with the ability to adjust output levels individually? Sure, we can do that for you.
LED Accent Lighting Aesthetics & Safety Benefits
Have you ever walked onto a boat at dusk that had LED accent lighting? It sure makes it easier to walk safely, not to mention adding a classy, understated look. Our staff can work with you to create almost any look you desire, whether it be a single color or a beautiful rainbow effect. Chances are, if you can dream it up, our master technicians can make it happen.
Custom Boat Audio & Lighting Photo Gallery
CONNECT WITH THE BEST TAMPA MARINE CUSTOMIZATIONS COMPANY
Tampa Bay Marine Customs